The mobile escape games for your event!
That's an interactive game where a group of up to 6 people is locked in one or more rooms. The players try to escape within the hour by solving riddles, finding codes and using logic. For this it is important to work together and to trust each other. You work towards the solution as a group and try to break the best time!
KRONO ESCAPE GAME is mobile, so we can come to you. Perfect for a team building, family party or bachelor party.
Successful Collaborations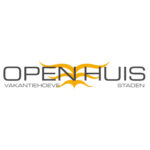 The magical world needs more wizards, sorcerers and witches!
Luckily, magical potential has been discovered within normal humans.
Thus, the Magical Authorities have devised a test, the W.A.N.D.
Every seeker of magic may take this test to prove their magical powers.
Those that succeed shall be welcomed in a world of wizarding wonders!
3 – 6 players
play time: 1 hour
12 +
The corrupt government plans a gas attack. As a rescue team, you are trying to thwart this attack. Gas leaks must be plugged, bombs dismantled. It will be a race against time. Will everyone escape in time?
3 – 5 players
play time: 1 hour
12 +
 2 – 8 players
play time: 30 min
12+
Payment in advance using Bancontact or iDEAL.
Want to play our escape room? 
Marieke Maertens & Ilse Bohé
We are 2 young entrepreneurs who love the unique experiences that escape games give us.
We both graduated as industrial engineers. Marieke has experience in designing all kinds of cool products and Ilse loves electronics and IT. Together we form a great team to put together a supercalifragilisticexpialidocious escape game.
We hope we can let you enjoy the wonderful world that escapes games has to offer.